NEWS
The deadline for the submission of abstract has been extended until October 23 at noon (JST).
Please see the Important Deadlines.
The 7th Symposium for the Core Research Clusters for Materials Science and Spintronics and
the 6th Symposium on International Joint Graduate Program in Materials Science and Spintronics
November 28 (Tue.) to December 1 (Fri.), 2023
Please register here: Registration page "AMARYS"

Event Information
Title
The 7th Symposium for the Core Research Clusters for Materials Science and Spintronics and
the 6th Symposium on International Joint Graduate Program in Materials Science and Spintronics

Plenary Speakers
■November 28 (Tue.)
Di-Jing Huang: National Synchrotron Radiation Research Center, Taiwan/National Tsing Hua University, Taiwan
Reiko Oda: AIMR, Tohoku University, Japan/CNRS, France/University of Bordeaux, France
Henning Sirringhaus: University of Cambridge, UK

■November 30 (Thu.)
Satoru Nakatsuji: University of Tokyo, Japan

*For further speaker information, click here.
Target Audience
Those who are interested in the field of materials science and spintronics (researchers, students, etc.)

Date of the Event
November 28(Tue.) ― December 1 (Fri.), 2023.

Venue
On-site: Tohoku University Katahira Campus + Online (Hybrid)
Access to Katahira Campus


We are planning to have three locations in the Katahira Campus.

Locations: Campus map
Sakura Hall (E01)
WPI-AIMR Main Building 2F seminar room (B01)
Laboratory for Nanoelectronics and Spintronics 4F conference room (E04)


Reception: The Westin Sendai "Suzume" 2F

Participation Fee
Symposium fee: Free (registration is required)
Reception fee: JPY 3,300 for students, JPY 11,000 for the other participants
Registration and Important Deadlines
Please register in advance. ■Registration page "AMARYS"

*important deadlines
Submission of Abstract for Poster Presentation: October 10 at noon (JST) ⇒ October 23 at noon (JST)
Submission of Abstract for Oral (invited) Presentation: October 10 at noon (JST)
Reception: The payment must be completed by November 17 at noon (JST)

Abstract Template for Oral/Poster (Word)
Contact
If you have any questions related your registration, please contact us thorough the registration page.
Timetable, Program and Abstracts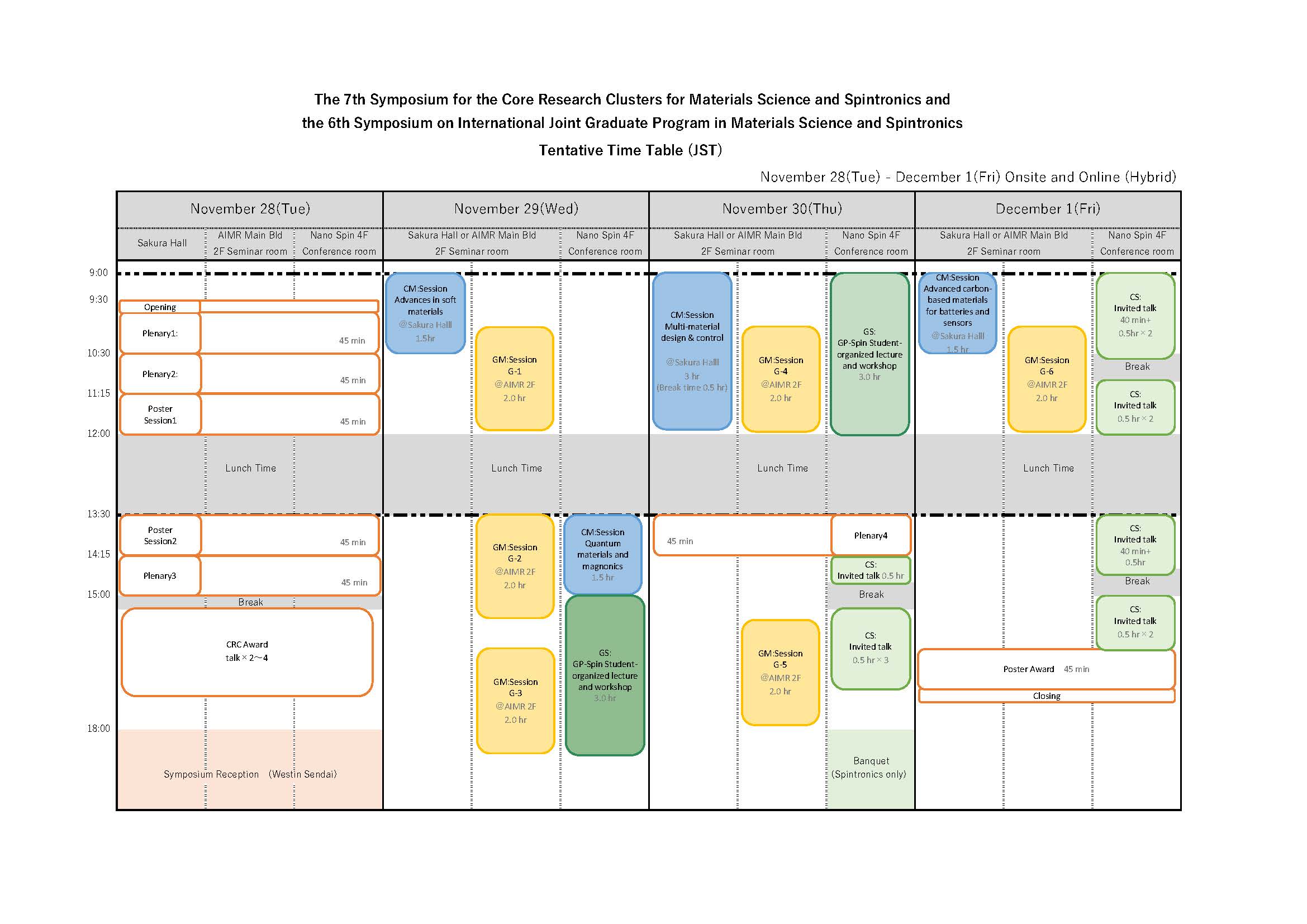 【Timetable and Program】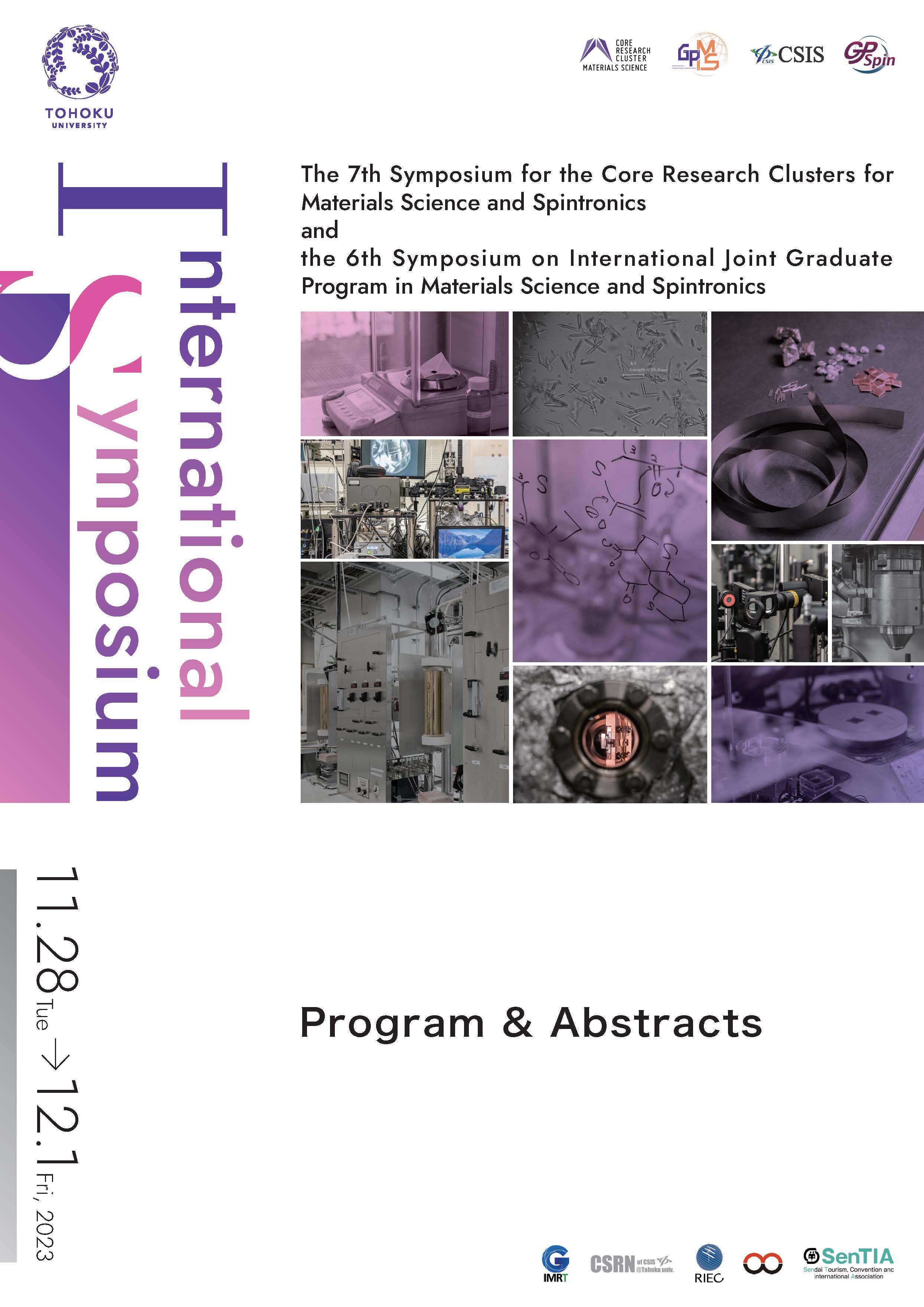 【Program and Abstracts (e-book)】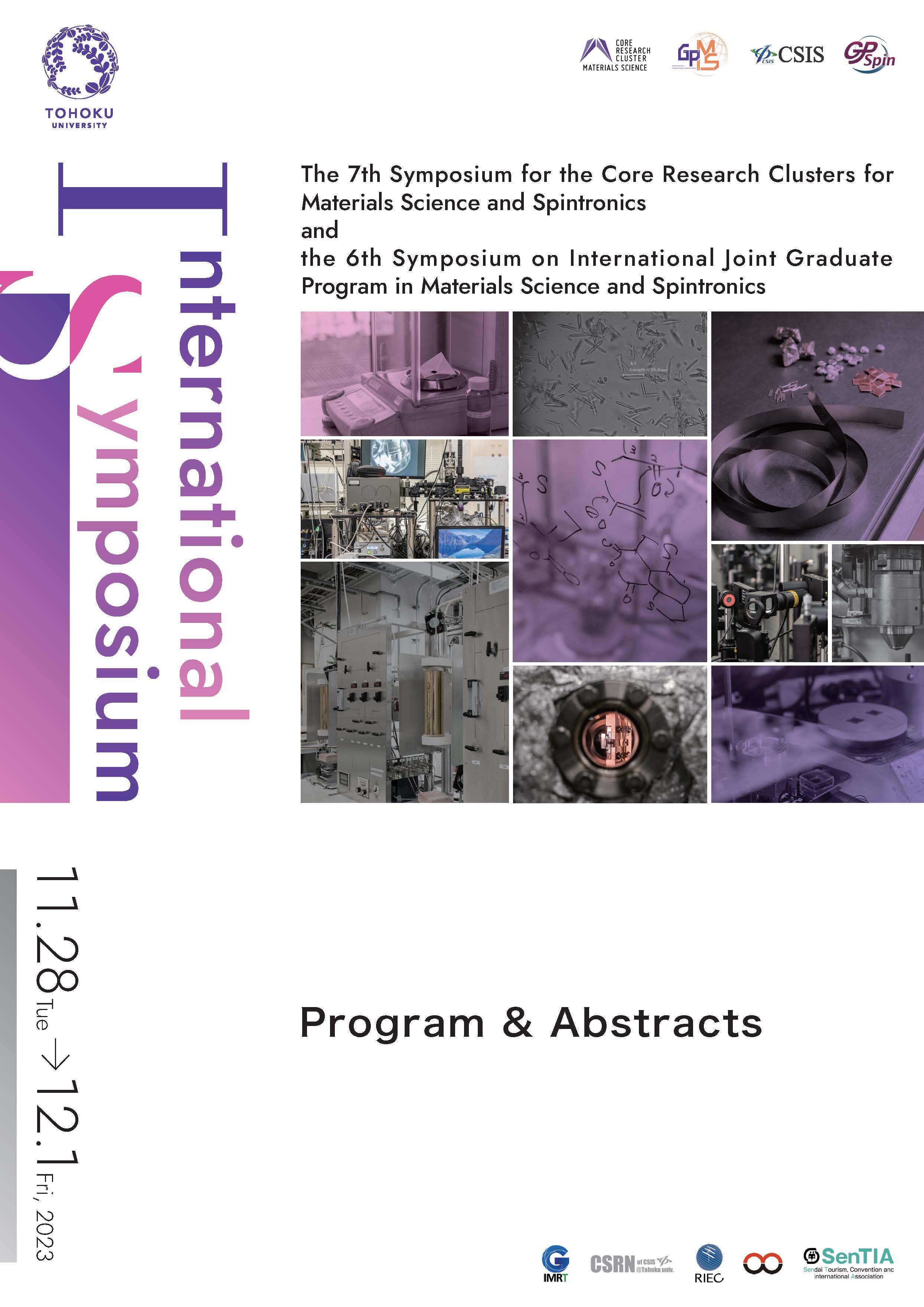 【Program and Abstracts (PDF)】
                                        *The password for Abstracts will be given to resistered participants.
Event Poster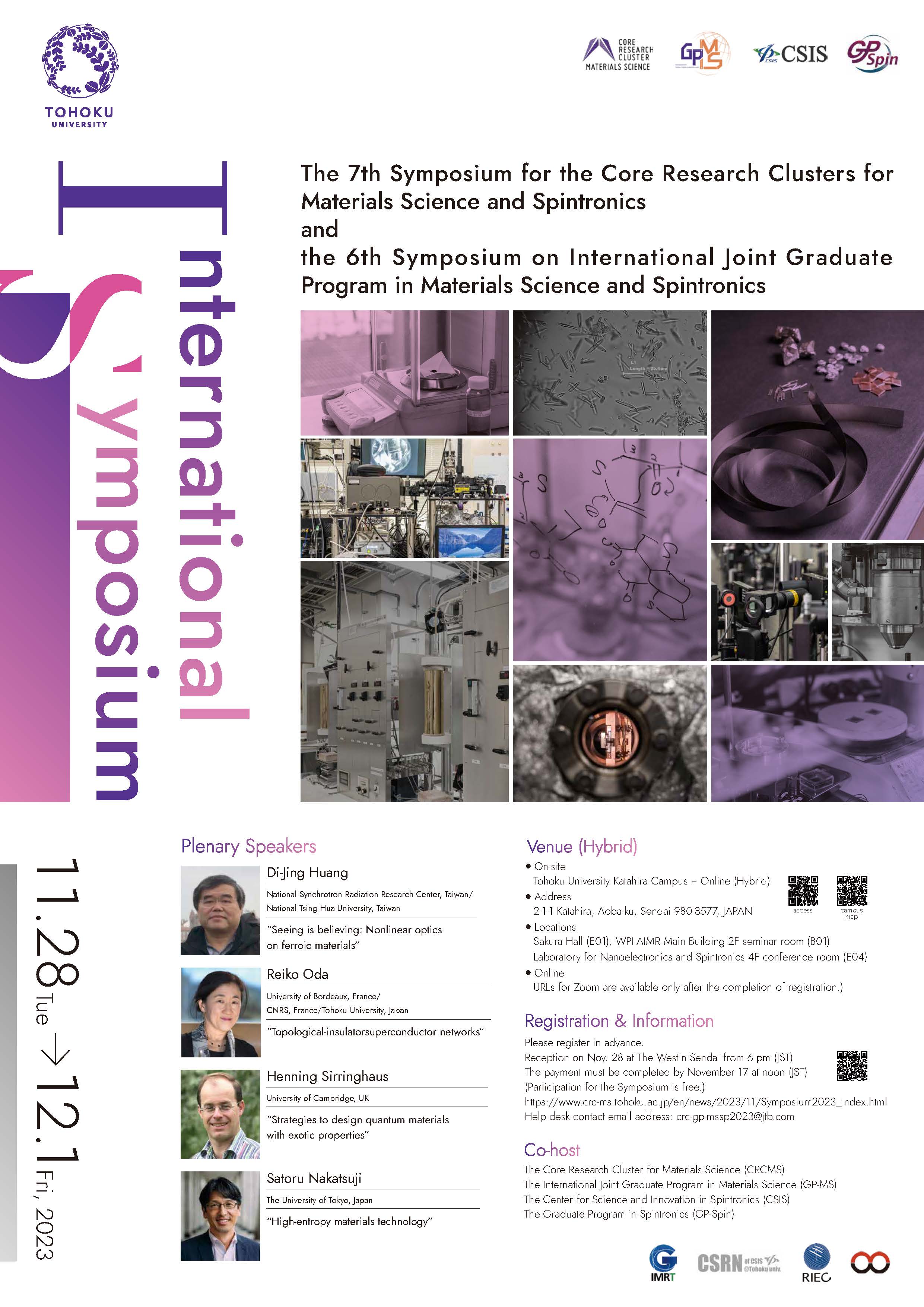 【Event Poster】(Flyer final version)
Return to list